Our rooms in the 3 star hotel newly built in 2001 are distinguished by high-quality material and finely coordinated colours. This ensures that you enjoy a comfortable ambience. Our well-equipped bathrooms allow you to enjoy the relaxation you deserve after a conference, a hike or an outing in beautiful Westmünsterland. In addition, our guesthouse still has rooms in the 2 star category. We have also placed great importance on achieving a special level of comfort here.
The entire world of the internet is at your disposal via our hotel's own free WLAN.
You can have lunch or dine in the evening in our restaurant where our kitchen team will serve you dainty regional and international dishes.

We're looking forward to your visit!

Josef Nagel and family




-
You wish?
Relax and enjoy the beautiful evening. Our crew has the right drinks and food for you. Whether with or without alcohol, hot or on ice, from soup to steak and salad, our menu leaves nothing to be desired. And if your favorite dish or drink is not there, our team certainly fulfills your wish.
Also note our offers!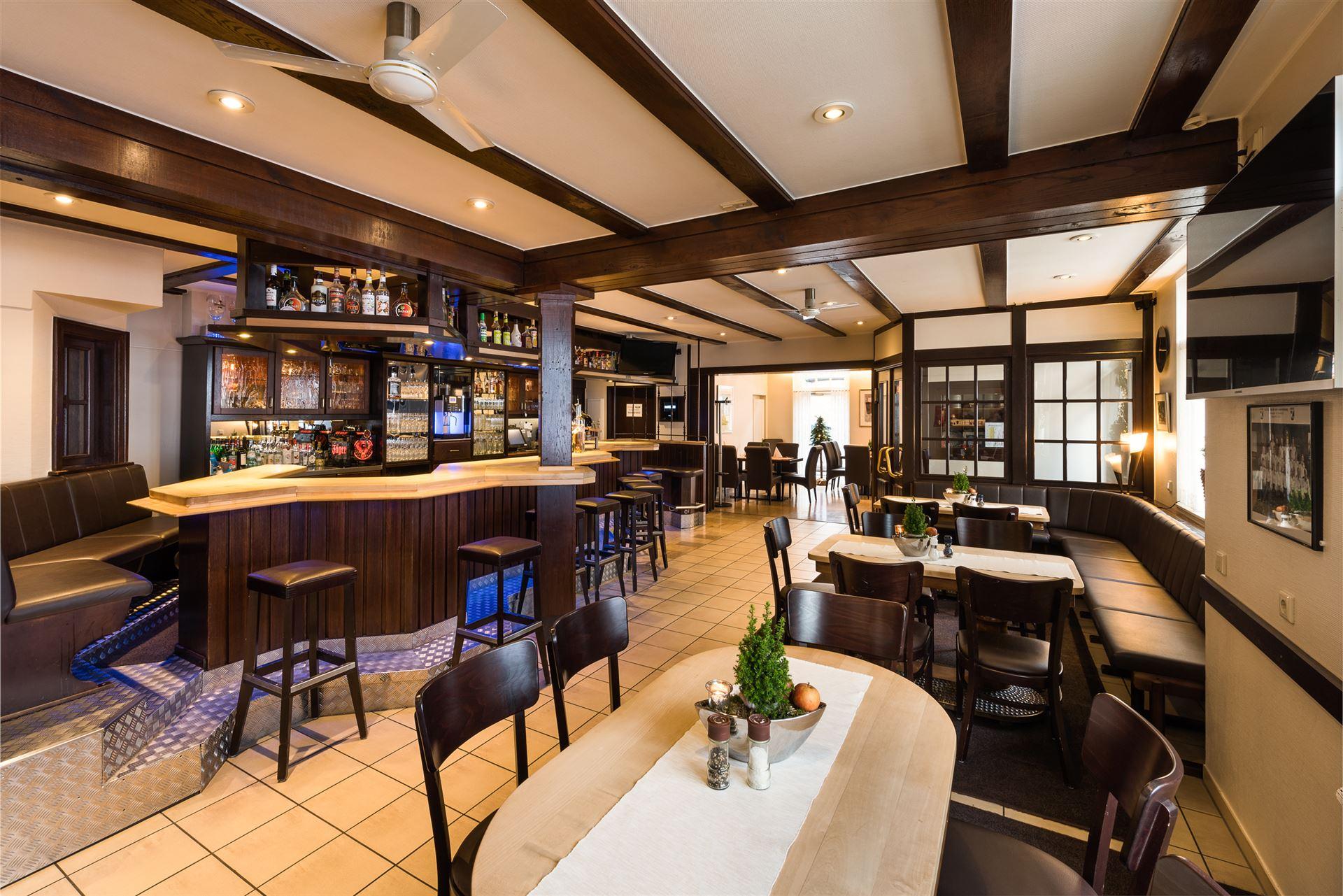 Hotel opening hours:
daily from 7.00 am to 11.00 pm
Check-in: daily from 16.00 pm - 21.00 pm
Check-out: Mon-Fri 07.00 - 11.00 am, Sat-Sun 08.00 - 12.00 am


Restaurant opening hours: (warm dishes served)
Mon-Sat from 5.00 pm - 10.30 pm
Sun from 06.00 pm - 08.00 pm

Breakfast:
Mon-Fri from 7.00 am - 10.00 am
Sat, Sun, holidays 8.00 am - 10.30 am