Who among us is not looking for that special experience…?
For visitors who think getting farther quicker is important, Südlohn and Oeding invite them to think again and enjoy, relax and be sociable. And anyone how wants to visit chalets without climbing mountains, take a balloon flight or even play a round of golf without the required permit should experience our "experiences".
Our region can offer a wealth of architectural attractions, events well worth a visit, attractive sport or a rich cultural programme. We have collected a few suggestions here to whet your appetite, but our reception will be able to help you even further with tips and information.





-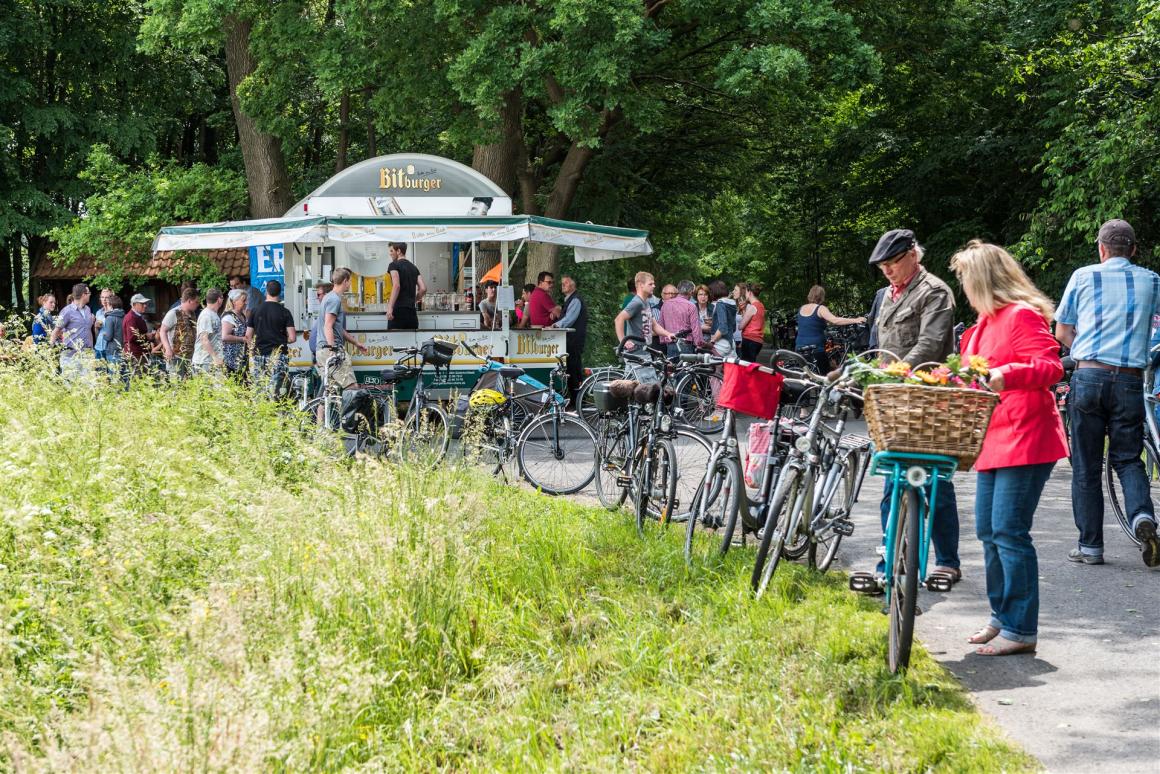 Südlohn-Oeding Hüttentour - The cycle event on the 1st Sunday of June
A tour of chalets in a flat landscape? That's only possible in Südlohn and Oeding. Chalets providing shelter and for hikers of particularly good quality and caterers and restaurateurs who wish to transform these into "culinary stations"!
Every year on the 1st Sunday in June, local caterers serve different culinary delights in 10 of these shelters, each with a different theme. From the Bavarian to Potato Chalet or barbecue to potato specialities. The complete route of 37.5 km is signposted and offers something for every taste. And for those of you who like to take shorter trips, the Hüttentour offers four smaller circular routes ranging from 8.4 to 14.5 km.
The Hüttentour map, incl. culinary index and detailed information on all the sights worth seeing in the township of Südlohn is available for € 2.00 from the SOMIT e.V. tourism and marketing office.
Marketing Information und Touristik e.V.
Winterswyker Str. 8
46354 Südlohn

Telefon: 02862 / 417626
Fax: 02862 / 418105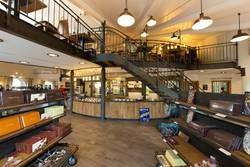 TURMHAUS - chocolates manufacturer, café & bistro ...home of the famous Pralinenclub®
These concepts promise extraordinary premises, superior chocolate creations and richly varied cuisine. You can experience the world of chocolate at first hand here, watch the chocolatier at his work and sample the "product" directly. The company also presents itself as a modern, sustainable and fair enterprise in an exciting documentary about cacao cultivation on agroforestry plantations in Peru. And, during the "little praline course", everybody has the chance to make their own delicious little speciality … which can be eaten right away or taken home!

CAUTION: A visit can disturb all your plans having a succsessful diet!

TURMHAUS
Eschstraße 35
46354 Südlohn
Tel. 0 28 62 - 98 00 00

Email: info(at)turmhaus.com
Internet: www.turmhaus.com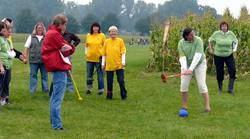 Maize labyrinth & farmer's golf in Südlohn ...outdoor fun for young and old
A special treat – around 2 km of maze through the maize for the young and not so young! The ideal destination for school classes, clubs, children's birthdays and company outings.
"Bauerngolf" (farmers golf) ...the latest trendy sport played on an outdoor course measuring 50,000 m2. This 8-hole farmer's golf course is the first of its kind in Germany. The game is, of course, played with the proper equipment - wooden clog bats, a leather ball and a handcart! A real challenge for even golfing professionals and suitable for anybody - outdoor fun for the entire family!
Fam. Wehling
Borkener Str. 4
46354 Südlohn
Tel. 0 28 62 - 8 91 42
E-Mail: heinrich.wehling(at)t-online.de
Internet: www.maislabyrinth-suedlohn.de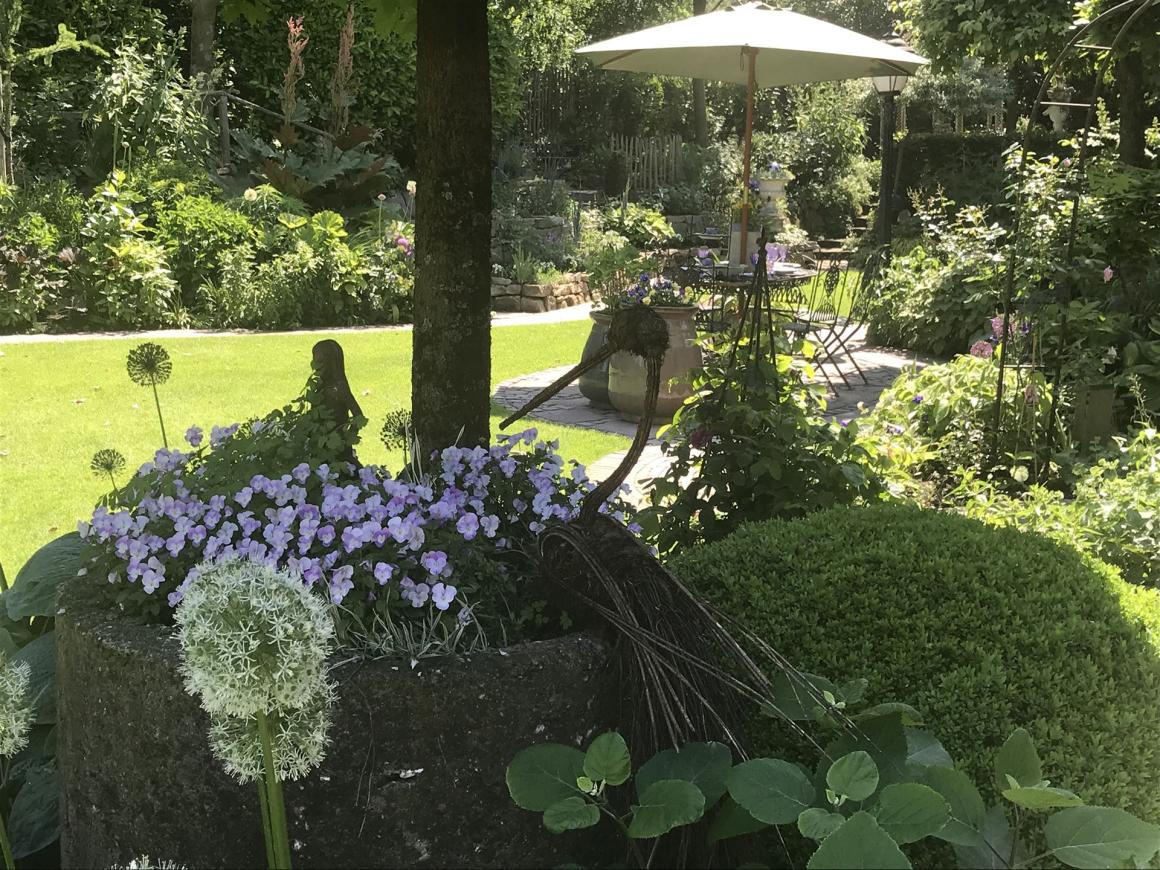 Garten Picker Weseke
A varied and romantic perennial garden of 3000 sqm, located on the shaft, a small stream in Weseke invites you to become discovered. It was created in 2002, and the diversity of nearly 1,500 varieties of plants, it offers plenty of charm and wealth of flowers. There is a farmer and herbs garden, small ponds and water features, dry stone walls and stone garden and everywhere fragrant roses and sumptuous, fringed by boxwood shrub beds. Summer flowers until well into October guarantee many summer flowering by self-seeding, and dahlias in many varieties.
From the hotel it´s about 8 km by bicycle.
Garten Picker
Eschwiese 2
46325 Borken-Weseke
http://www.garten-picker.de
E-Mail: info(at)garten-picker.de
Telefon: 02862 / 70 00 41
Telefax: 02862 / 70 00 42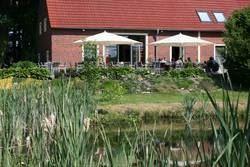 Hofcafé & Spargel Schulze-Besseling ...not only worth a visit in the asparagus season
Delicious regional delicacies and homemade cakes in the stylish farmyard café or on the lake terrace. Seasonal highlights such as asparagus creations, goose and themed buffets can be savoured. Enjoy an interesting introduction to the topic of asparagus and funny programmes for all kinds of groups.

Hofcafé & Spargel Schulze-Besseling
Eschlohn 3
46354 Südlohn
Tel. 0 28 62 - 87 76
Email: olastei(at)freenet.de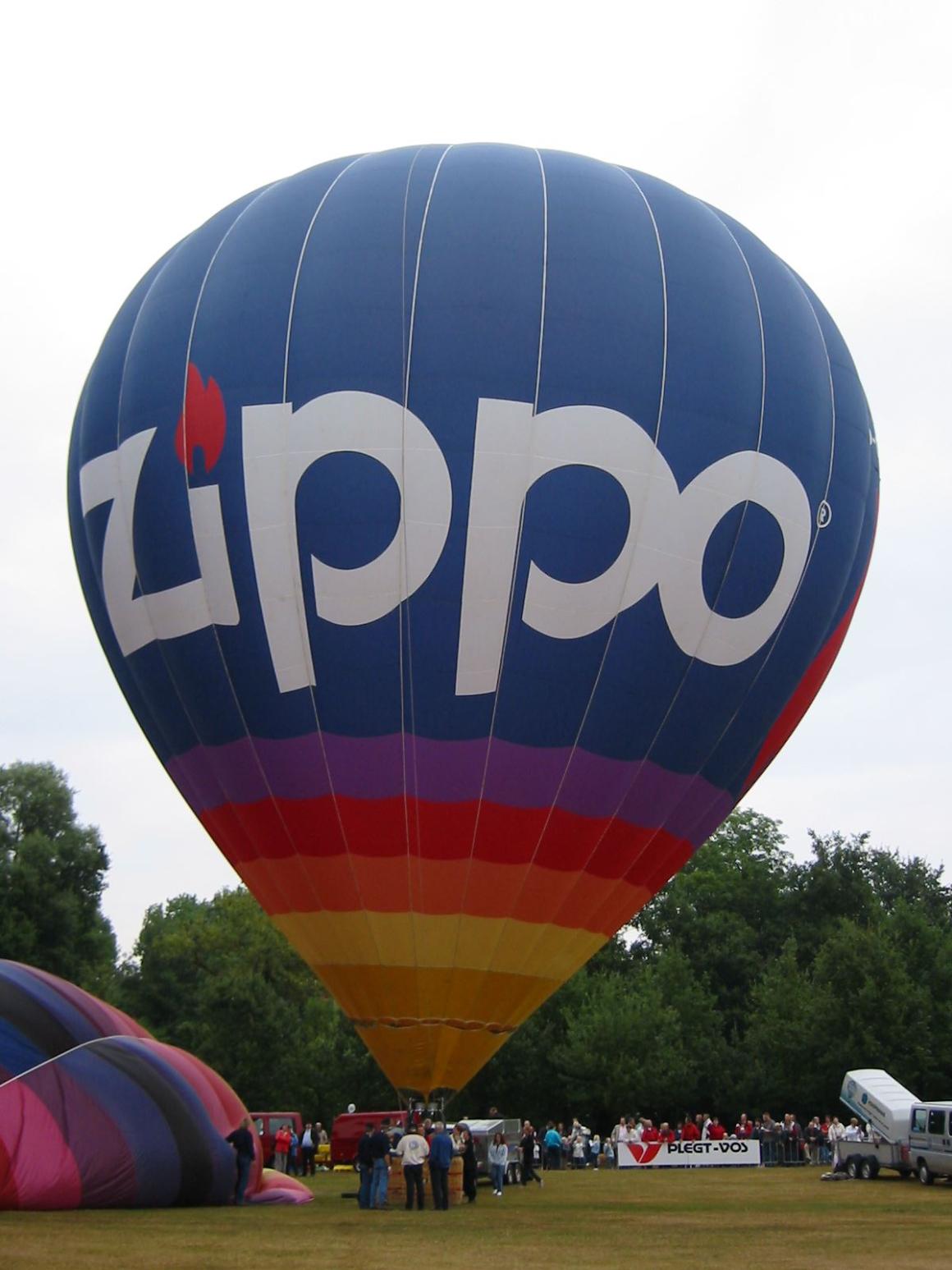 Ballonteam Achim Schneider - lift off with us!
Our balloons come in different sizes (3-6 passengers) and can take groups of up to 20 people at a time, ascending into the heavens. We are here for you all year, starting every day just after dawn until two to three hours before sunset, weather permitting! Our main launch sites are in Südlohn, Stadtlohn, Vreden and Borken and are selected by the pilots to suit the wind conditions. We almost always meet in Südlohn as a rule, from where we launch or drive together with our team to another meadow if weather conditions make this necessary. The balloon is ready to ascend after 30 minutes for assembly and setup in which you actively participate!

Ballonteam Achim Schneider
Horst 15
46354 Südlohn
Tel: +49 2861 63 630 oder +49 2862 309 0202
E-Mail: a.schneider(at)ballonteam.de
www.ballonteam.de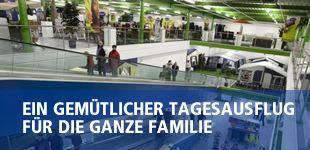 Obelink Camping bv - well worth a visit!
Obelink was established in 1959 by Jan Obelink. Having begun life as a single enterprise with a sales floor of 100 m2, the business has since grown and now boast a retail area of more than 65,000 m2. Obelink is still a family enterprise today, and Jan Obelink is still involved in the business as an advisor.
Obelink has now become a well-known name, thanks to the trust placed in it by its customers. You won't find a larger range on offer anywhere in Europe: tents, awnings, caravans, camper trailers, camping accessories, outdoor and sports equipment, garden furniture – and all these products at minimum prices, including in our online shop. The largest selection of brands and types, and all at lowest of prices.


Obelink Camping bv
Misterweg 179
7102 EN Winterswijk
NIEDERLANDE

Telefon Laden: 0031 543 532632
Telefon Webshop: 0031 543 473923

E-Mail: Kontaktformular (info(at)obelink.de)
Internet: www.obelink.de