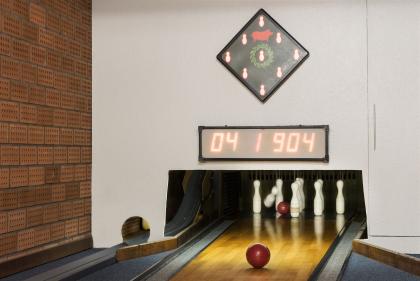 Anybody in the mood for a little sport can take full advantage of our spacious bowling alley. Simply book the bowling alley in Hotel Nagel and enjoy the fun of a carefree bowling evening with others and our excellent service. You can really achieve top form on our own bowling alley. Just come in with the will to win, and let the skittles flying!
Other cones have flown here before. During the construction of the new bowling alley in 1978, ten massive iron cannonballs of two different calibers were found in the area of the former city moat between the church and the water mill.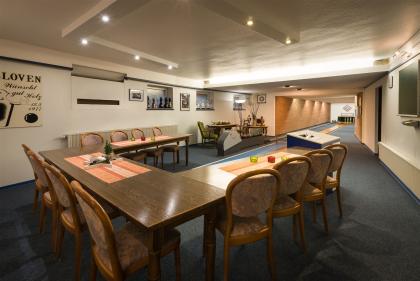 The cannonballs are either the legacy of Spanish units quartered in the town in 1588/89 (the Spanish Winter) or Imperial troops under Johann Jakob Graf von Anholt during the Thirty Years' War in the years 1622 and 1623, having found their way into the moat where they could not be recovered.
Whether in convivial company, spending an amusing afternoon with the family on a rainy day or celebrating a child's birthday,
we can also serve a meal for everybody if you should so wish.



Bowling alley opening hours:
daily from 5:00 pm to 12:00 midnight
We can also open outside our normal opening hours for groups of 10 people or more.

We look forward to your reservation call at +49-(0) 2862 9804-0