Throwing balls instead of pins...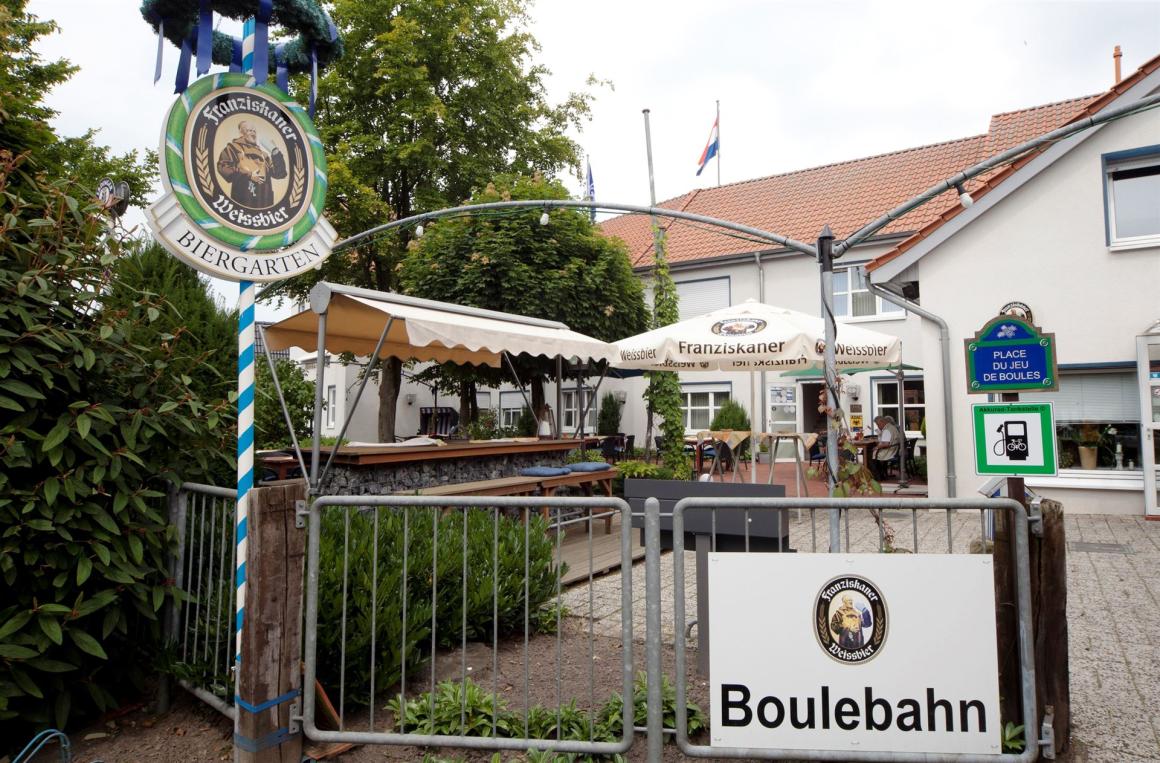 30 is an age where you can still take up something completely new. The eight members of the bowling club "Die Schlenzer" seem to have noticed this as well, as the popular club has just reached the portentous age of 30.

Apropos, presiding President Josef Demes, founding members Karl-Heinz Tenbrake and Hubert Stenert, as well as fellow bowler and host Josef Nagel took a look at their activities and said: "Let's do something completely different."

What has emerged is the "1st Südlohn Boules Club". The gentlemen are still playing a sport with a ball – but now they toss it a lot more gently. Yes, "toss", as the small metal balls are not just thrown in the national sport of Southern France. And the goal is to get the ball as close as possible to a much smaller, single pin. Whoever comes closest wins the round – roughly speaking.

Josef Demes, president of the "Schlenzer", already had a predilection for boules. "I saw it in Nice and it got stuck in my head", he confesses with a grin. And since he couldn't get it out, he built a private boules court in his garden – where his fellow bowlers gradually got a taste for it as well.


Josef Nagel, host, hotelier and hitherto confirmed bowler, took the next logical step, as he says: "On May 1 of this year, we opened our club's own court." You can see it from the Hotel Nagel's beer garden: A rectangular area of 15 meters by four meters, covered by fine, dark gravel and framed finely in wood. Three water-permeable layers prevent the formation of puddles on the court – exactly in accordance with the international regulations. The gentlemen meet for boules every four weeks. They now have a taste for competition and have made contact with the renowned boules club in Anholt. According to Josef Nagel, "They used to play in an elite league, and now they've relaxed into being a hobby league."

This is where the "Schlenzer" would like to be soon. The duel with the club from Anholt would be a kind of a test. "And then we could think about playing against the clubs in Ramsdorf, Velen and Groß-Reken", Josef Demes says optimistically.
The boules craze certainly seems to have caught on in those places. And Josef Nagel's hotel guests have definitely discovered the boules court in the beer garden for themselves. The play is non-stop in good weather. And the host is very happy about this: "Anyone who wants to play should just ask me. We'll also provide you with the balls."