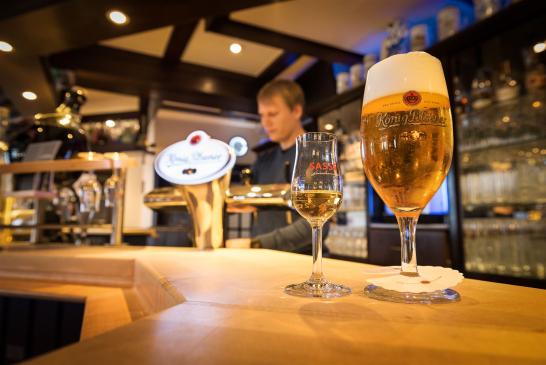 The café is typical Westphalian and is part of the tradition of the hotel and for decades it has been the "2nd living room" of many Südlohner generations.
Whether it's a cozy after-work beer or sporting events in large and small rounds: the cozy bar is not just a meeting place for relaxation.
This Westphalian café business is cultural property and an integral part of community life in Südlohn, as always: in the middle of the village and right next to the mighty tower of St. Vitus. ***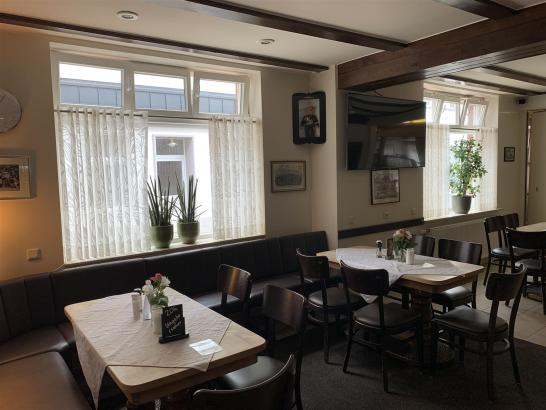 And do you fancy one of the 4 draft beers such as a cool König Pilsener and / or a lager grain from the fine distillery Sasse? Maybe combined with one of the many regional dishes?
Many of our hotel guests enjoy the open and warm atmosphere and it is not uncommon for them to talk to the locals.
And for football fans, we broadcast the Champions League and Bundesliga games live and of course all SCHALKE 04 games.
Of course, other sporting events will also take place on the 4 - 75 inch televisions shown.